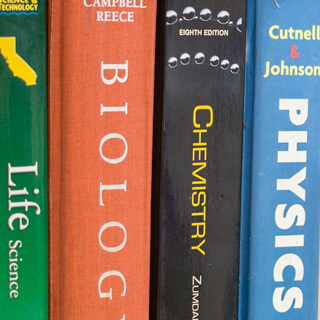 Our highly trained 1-on-1 science tutors are here to help.
Science classes can be challenging. Our professional science tutors break down complex concepts, teach study skills, and instill confidence.
We get students to deeply understand the material so that they can succeed on difficult tests.
Once students are caught up, we teach ahead of the class so that the teacher's instruction is review.
Learn how you can benefit from our science program
A great science tutor can make all the difference!
Even if your student has a difficult teacher, lacks the study skills to exceed in a demanding class, or is stretched too thin by the number of activities on her plate, we can provide support and help make learning fun. A great one-on-one tutor can make all the difference. We support our tutors with hours of training, share our experience about your local school system, and are passionate about the subjects we teach.
How academic tutoring works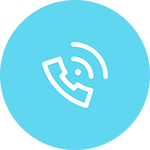 Talk with a Director
One of our directors talks with you in depth to learn about your student's strengths and challenges in her science class.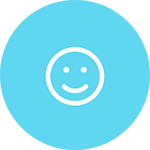 Regular Weekly Sessions
We connect you with a professional, experienced science tutor who will meet with your student regularly (usually once per week).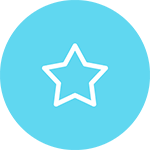 Feedback and Adjustments
We'll touch base with you after the first few sessions to see how things are going and pass along valuable feedback from your student's tutor.
Our approach to science tutoring.
Identify and Fill in Content Gaps
At the beginning of the tutoring, we gather feedback and identify gaps in content understanding. By filling in content gaps, we help students thrive on their current coursework.
Make Science Come Alive
We share our passion for science and connect course material to real life examples.
Build in Study Skills
We teach time management, organization, and note-taking, which helps students to build confidence not only in their present science courses, but also in the rest of their academic endeavors.
Our science tutors are local.
I

often have multiple students from the same class and teacher, and can alter my lessons to best complement the teacher's curriculum, teaching style, and

tests.
Read what others are saying
Meet a few of our science tutors

Peter Littlefield
Subjects tutored:
Chemistry, AP Chemistry, AP Biology, Biology and MCAT
Offices Served:
Menlo Park
"During each of my endeavors, I have found time to teach, tutor, and mentor biology and chemistry students at multiple levels of knowledge and ability.Those experiences have been essential in shaping my present tutoring philosophy."

Robert Jonas
Subjects tutored:
Chemistry, AP Chemistry
Offices Served:
Palo Alto and Online
"Over the last five years, I have spent as a test prep and chemistry tutor at AJ, I have helped hundreds of students improve their SAT/ACT scores and expand their knowledge of and appreciation for chemistry. I am proud to serve as the head of AJ's chemistry department!"
Are you struggling to keep up with your science course?
Our tutors are trained not only on the content, but also on different learning styles. We personalize our approach to meet your needs.
Talk to a Director
Peninsula
Main Phone Number
(650) 331-3251