Subjects we tutor
Our academic tutoring students benefit from the extensive training we provide our tutors and our team center culture!
Our academic tutoring programs are designed to fit your needs.
Whether you're struggling to pass a tough class, getting an A and wanting to dive deeper, or somewhere in between, we are here to help. We aim to inspire you and build confidence and study skills, improving grades along the way.
Our academic tutoring is structured to relieve stress and yield results.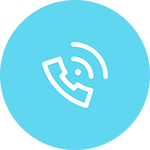 Talk with an Expert
Our knowledgeable directors will speak with your family in depth to learn about your student profile and your class's particular challenges.
Connect with Your Tutor
We will connect you with a professional, experienced academic tutor for one-on-one, consistent support. We recommend weekly sessions.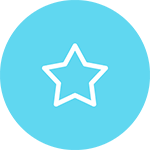 Share Feedback
We'll touch base with your family after the first few sessions to pass along insights from your tutor. We want to hear from you about how we're doing!
Does your child struggle with organization and time management?
Success in an academic course is more than just knowing the material. Our academic tutors help students learn basic principles of organization, time management, and study skills. Whether with binder organization or technology-driven tools like Google Calendar, we'll help your student get on track!
We put the academic tutoring pieces together.
Charismatic tutors, dedicated students, caring parents. Let's build a team to support you.
Meet a few of our academic tutoring pros.
Matt Furman
Subjects tutored:
English, Algebra, Study Skills, K-8, AP Psychology, AP English Language and Composition, AP English Literature and Composition
Offices served:
Saratoga
What I love about tutoring:
"Here at AJ, I'm able to bring together my experience in tutoring, communication, and leadership to help students exceed their goals at everything from test prep and academics to organizational skills and motivation."
John Richard
Subjects tutored:
Latin, Algebra 1, Geometry, Algebra 2, Trigonometry, Pre-Calculus, Calculus, AP Calculus AB, AP Calculus BC
Offices served:
Los Gatos (Los Gatos Blvd.)
What I love about tutoring:
"I truly enjoy my tutoring experiences, particularly when I am able to help students who had previously disliked a subject discover a newfound appreciation for it."
Your student's success is our priority.
Our academic tutoring program is designed from the ground up to meet your needs. Join the 15,000 Bay Area students who have benefited from our support.
Talk to a Director
Peninsula
Main Phone Number
(650) 331-3251