Our tutors deliver results.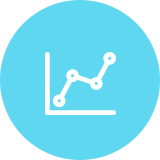 Score Improvements
The majority of our students improve over 150 points on the SAT and 3 points on the ACT.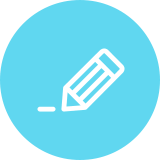 Academic Success
Most academic tutoring students improve at least one letter grade.
Confidence Building
It's not just grades and scores that go up. Our students gain confidence and a sense of accomplishment.
Looking for a 1-on-1 tutoring program that really makes a difference?
Test Prep
We are the Bay Area's SAT and ACT leader. Our private and small group SAT, ACT, PSAT, and AP test tutoring is efficient, effective, and customized for each student.
Learn more about our test prep programs
Academic Tutoring
Our 1-on-1 academic tutoring goes beyond homework help. We inspire and engage students, improving grades and study skills in the process. From kindergarten to college, we've got you covered.
Learn more about our academic tutoring process
For-Credit Classes
We offer accredited 1-on-1 and small group courses for high school credit. These courses are ideal for students seeking credit recovery or to accelerate to the next level in school.
Accrediting Commission for Schools
Western Association of Schools and Colleges
533 Airport Blvd, Ste 200, Burlingame, CA 94010
www.acswasc.org
Accredited for Grades K-12
98% of our students highly recommend us.
AJ

Tutoring has proved themselves time and time again with their professionalism and amazing tutors. I highly recommend AJ

Tutoring!
Read what others are saying
Let's discuss your student's needs.
We'll help you navigate the test taking maze, share our experience with your local school, and inspire your student.
Talk to a Director
Peninsula
Main Phone Number
(650) 331-3251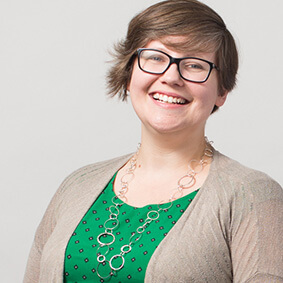 What's new at AJ Tutoring?
Is Your Junior Ready for Testing Season this Spring?
Taking the SAT or ACT is a rite of passage for so many students across the country, and can offer a unique advantage for your students' future! A competitive score that helps set your students college applications apart and our tutors can help your student achieve their test taking goals. If they haven't started preparing yet, don't worry! There is still plenty of time to prepare! In our 1-on-1, comprehensive preparation, your student will learn test-taking strategies, review content, and take practice tests. We also offer a small group class for our strictly SAT preparation students! Balancing coursework, AP test preparation, and finals prep on top of thinking about standardized test prep is a lot for any one person to manage. Our tutors and academic directors are standing by to offer you the support that you are looking for! Please reach out to a director today and we'll collaborate on a plan that makes sense for your test taking timeline.
Thinking About AP Test Preparation? Let's Chat!
Welcome to the wonderful world of Advanced Placement, also known as AP classes. These courses can give your student a critical leg up when college application season rolls around and prepares them for the advanced coursework they can expect in their future. The material students learn throughout the year ultimately helps prepare them for the AP Exam that typically occurs in mid-May. Over the years we have seen that students who work with a tutor throughout the year to solidify concepts, and continue with that tutor to prepare for the exam itself are ultimately the most successful! With over 12 years of test preparation under our belts, nearly 90% of our students who complete a full academic and test preparation course with us receive a 4 or 5 on their AP Exam. If you haven't paired your student up with an amazing AP tutor yet, don't worry! There is still time to get your student the 1:1 support that they need, so call a Director today to put a plan together for second semester!
Take Accredited Coursework with AJ Tutoring!
Did your student struggle with a particularly challenging course during first semester? Take an accredited course with AJ Tutoring & High Bluff Academy for second semester! Here are some FAQ's from real AJ parents!
Q: How is AJ able to offer these courses?
A: These are High Bluff Academy courses that take place at AJ Tutoring. The courses are WASC-accredited and UC-approved and applicable for all colleges. High Bluff Academy issues the transcript and course grade.
Q: Why take an accredited high school course at AJ instead of at school?
A: These 1-on-1 High Bluff Academy courses are fully customized to meet students' unique educational needs. The mastery-based learning program moves at students' own pace before proceeding to the next segment of the course.
Enrollment is rolling, so call a Director today to learn more about how 1:1 accredited coursework can benefit your student today!